Carbon Fiber White Yoke Leather Steering Wheel for Tesla Model 3/Y with Heated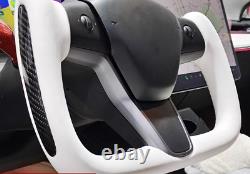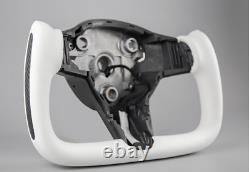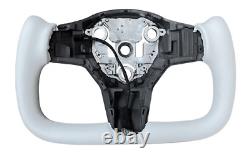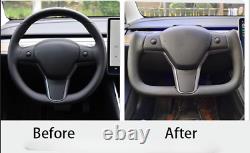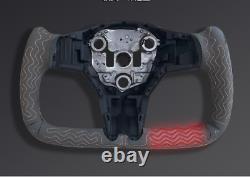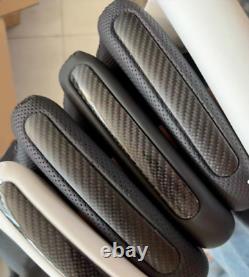 [Top driving experience] - The Tesla steering wheel is ergonomically designed to make you feel maximum comfort while driving. At the same time, the appearance can be both sporty and stylish. Deliver a good experience to your customers. [Quality material] - Napa leather has the natural touch of genuine leather, which is very soft and delicate; It is very thin and light, while protecting against UV radiation and wear. [Easy to install] - The installation of the yoke steering wheel is very simple.
It can be operated whether you have changed the steering wheel or not. Simply transfer the steering wheel parts of the original car to the yoke steering wheel and plug in the harness plug. Grip function: has a heating effect. Main material: metal + nappa leather.

---